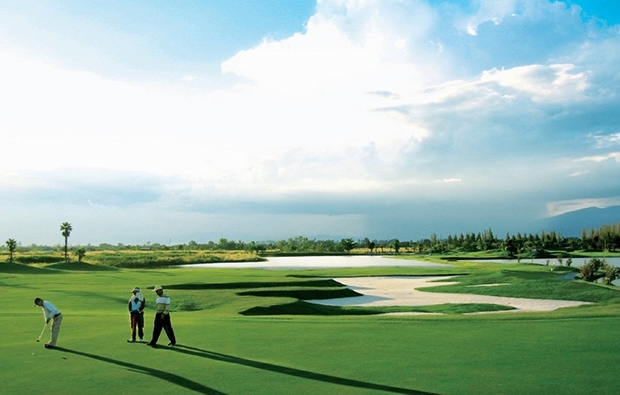 About Us
Opened initially in November 2006 the Gassan Panorama Golf Club is the third course in the Gassan Group. The course reopened in 2017 as at the same time took on its new name. At 7,072 yards the longest course in the kingdom, its unique distinction comes from all 18 holes designed around the contour of a large lake in Chiang Mai. Add in plenty of waterside bunkers, a backdrop of mountains, lush greenery, and you have a stunning vista to complement the golfing challenge.
The course does not have any par-5 holes instead has a par-6 hole that measurer 666 yards from the back tee.
After golf, players can wind down in a luxury clubhouse. Overlooking the grand lake and surrounding mountains, and at nearly 10,000 square meters in size, it includes Thai and International restaurants, locker rooms, seminar room, pro shop, and a large banquet hall. Constructed to mix European architecture with Dubai Arabian style the palace looks more like an Arabian Sheiks castle and is unique among the serene mountains of Northern Thailand.